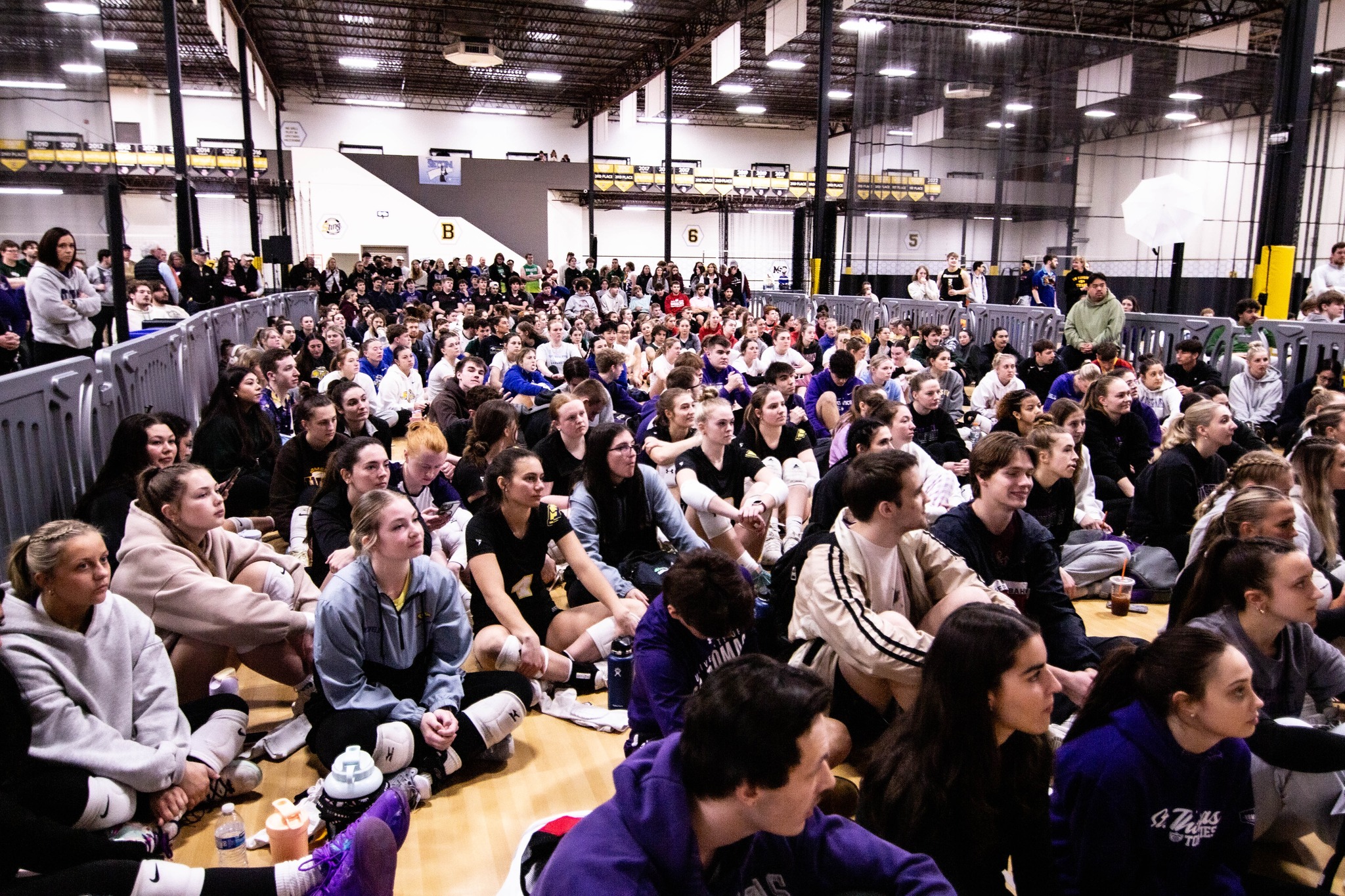 All information on the 2022 Wisconsin Volleyball Conference Championships can be found on this page. It will be updated with new information as it comes in. If you have questions that aren't answered on this page, please contact me and I will assist you.
Dates:
April 8-9, 2022
Location:
Milwaukee Sting Center
N54 W13904 Northpark Dr.
Menomonee Falls, WI 53051
Google Map
Tournament Information:
Everything you need to know...
WVC Championship Tournament Information
Schedule & Live Results:
WVC Championships Schedule
Admission:
$5 per day, 12 and Under Free. A portion of all admissions will go towards the WVC Scholarship fund.
Championship Matches (approx):
Women's Division II: Saturday April 9 @ 5:30pm
Men's Division II: Saturday April 9 @ 5:30pm
Women's Division I: Saturday April 9 @ 6:30pm
Men's Division I: Saturday April 9 @ 6:30pm
Award Ceremony:
Saturday, April 9 @ 11:30 am - WVC Season Awards Ceremony, All-Conference Awards Ceremony
Hall of Fame "Class of 2022": Neill Luebke - Badger Region Founder
Hall of Fame "Class of 2022": Andy Cheever - Libero - Lakeland College 2009-12
Hall of Fame "Class of 2022": Dan Ruys - MB - UW-Oshkosh 2008-13
Hall of Fame "Class of 2022": 2011 UW-Oshkosh National Championship Team
Hall of Fame Awards, Leif Storvik Awards, WVC Service Award, Dale Rohde "Silver Whistle" Award, WVC Scholar Athlete Awards & the WVC Program of the Year Awards WVC Alumni Scholarship Award, Regular Season Championships, All Conference Awards and Most Valuable Player Awards